Research Assistant & Coordinator Positions – Nationwide Children's Hospital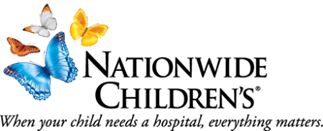 The Center for Biobehavioral Health (CBH), within the Abigail Wexner Research Institute (AWRI) at Nationwide Children's Hospital (NCH) in Columbus, Ohio, anticipates hiring 10-12 fulltime Clinical Research Coordinators in 2023. Review of applications will begin immediately and continue until positions are filled.
Research topics include biopsychosocial and medical outcomes experienced by children and their families facing developmental and health challenges in diverse pediatric populations (e.g., congenital heart disease, pediatric cancer, palliative care, prematurity, traumatic brain injury).
Responsibilities may include management of IRB submissions and modifications; participant screening and recruitment; data collection in clinical, research, and community settings; data management and coding; participation in data analysis and dissemination of research results; collaboration on multi-site projects; and supervision of undergraduate research assistants. Most research teams require a 1 or 2-year commitment.
CBH is committed to the professional development of research staff and provides many learning opportunities such as seminars; training in early childhood development, neuropsychological assessment, neuroimaging techniques, and/or assessment of diverse phenomena such as peer relationships, physical activity, family interactions; and workshops. We provide 1:1 mentoring to build research skills and assist with applications to graduate programs as well as career planning. Read the CBH Newsletter to learn more.
Individuals interested in learning more about these positions, including which labs anticipate having open positions, are invited to complete our CBH Research Positions Interest Form, and submit their current CV/resume.
CBH is committed to maintaining an inclusive environment and fostering a diverse workforce. Individuals from all economic, social, and racial backgrounds are encouraged to complete the interest form.
Please distribute or share this announcement with others that may be interested.
Questions may be directed to Lindsay.Earles@NationwideChildrens.org.