Beth Ann Rice, Council Nominee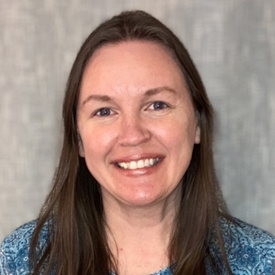 Institutional affiliation: Slippery Rock University
Area of specialization: Behavioral Neuroscience and Psychopharmacology
Website (if applicable): HERE, HERE and HERE
Summary of professional interests:
I am passionate about learning and investigating the hormones driving drug addiction-like behaviors. My research has revealed that reducing stress hormones can have a positive outcome in reducing problematic drug use-like behaviors. This knowledge and my commitment to high-quality research and student involvement (e.g., Radevski & Rice, 2022) fuel my desire to serve the MPA community and positively influence faculty and students. My teaching and advising philosophies aim to create an inclusive environment for learning that uses high-impact curriculum design, pedagogical practices, and holistic advising techniques. My commitment to diversity, equity, and inclusion (DEI) is evident in my pursuit of a DEI designation for the course Drugs and Behavior. I am dedicated to investing in and elevating the voices of MPA's diverse students, faculty, and research membership through symposiums, workshops, and other professional development events. I am passionate about creating an inclusive and supportive environment for everyone at MPA and am committed to doing my part in making this a reality.
Representative publications: * student advisee
Skogsberg, K. & Rice, B.A. (in press). Using authentic assessments to teach scientific communication to Psychology students. Prompt: A Journal of Academic Writing Assignments.
Panicker, S., Akins, C. K., & Rice, B. A. (2023). Ethics and regulation of research with nonhuman animals. In H. Cooper (Ed.), APA handbook of research methods in psychology (2nd ed., Vol. 1). American Psychological Association. https://doi.org/10.1037/0000318-004
Radevski, M. E.*, & Rice, B. A. (2022). Characterizing sign-tracking behavior in female Japanese quail (Coturnix japonica). Experimental and Clinical Psychopharmacology. https://doi.org/10.1037/pha0000562
Rice, B. A., Saunders, M. A., Jagielo-Miller, J. E., Prendergast, M. A., & Akins, C. K. (2019). Repeated subcutaneous administration of PT150 has dose-dependent effects on sign tracking in male Japanese quail. Experimental and clinical psychopharmacology. http://dx.doi.org/10.1037/pha0000275
Rice B.A., Akins C.K. (2019) Sign Tracking. In: Vonk J., Shackelford T. (eds) Encyclopedia of Animal Cognition and Behavior. Cham: Springer International Publishing.
Representative honors or awards:
SRU Presidents Award for Excellence in Advisement nominee (2022)
Diversity Equity and Inclusion certification for the course: Drugs and Behavior (2022)
Faculty/Student Research Grant, proposal title "Avian model of ethanol Reward" (2021)
High Impact Practices in undergraduate research designation for the course: Learning (2020)
United States Conference on Teaching Statistics Travel Grant (2019)
Involvement in MPA:
I was delighted to become a member of the Midwest Psychology Association (MPA) as a student of Psychology in 2012. I have since grown professionally within the organization and proudly served as a neuroscience program committee member for three years (2019-2022). Moreover, I am honored to currently serve as the MPA representative for Slippery Rock University (2018-present). Each year, I have had the pleasure of moderating MPA paper sessions and was even invited to organize a symposium (2021) and a workshop (2022) at MPA. Through these initiatives, I have worked with various faculty members to provide engaging and relevant content for MPA, and I have also assisted numerous students in presenting their posters. This year, I am proud to serve as the SRU representative for seven students (2023).